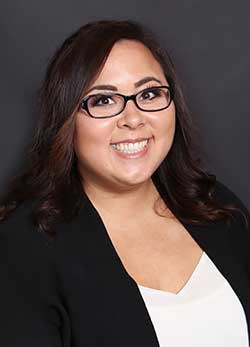 JANINE WONG, CPA
Janine joined Godecke Clark in 2016 as a Staff Accountant. She attended California State University San Bernardino where she obtained Bachelor of Arts in Administration with a concentration in Accounting. Janine received her Masters of Science in Accountancy in June 2017.
When Janine is not studying she enjoys spending time with her family and friends, hiking, trying out the newest restaurants and her annual trips to Hawaii.
---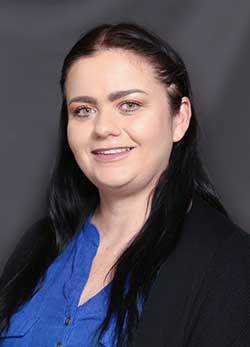 REBECCA HILL, CPA
Rebecca joined the Godecke Clark team in July of 2017. She is a graduate of California State University San Bernardino with both a Bachelor's degree in Business Administration – Accounting Concentration and a Master's degree in Accountancy.
Rebecca was born and raised right here in the Coachella Valley and in her free time she enjoys taking trips with her daughter. She also enjoys reading and spending time outdoors whenever she can.
---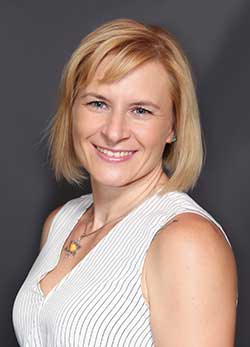 INGA KALANTA, STAFF ACCOUNTANT
Inga graduated from Vilnius University in Lithuania with Bachelor's degree in Economics. She joined the Godecke Clark team as a Staff Accountant in February of 2019.
Inga moved to the United States with her family at the end of 2013 and enjoys living in our beautiful valley. She is a big animal lover. She likes to spend her free time with her family, going hiking or working out at the gym. She also likes to cross stitch and crochet.
---
GLORIA ESTRADA, ADMINISTRATIVE ASSISTANT
Gloria joined the Godecke Clark team in early 2017 as an administrative assistant. Born and raised in the Coachella Valley, Gloria loves everything about the desert from the hot months to the "cold weather." With a long history of work in customer service oriented industries, she knows the importance of excellent customer service.
Gloria has worked with customers and their finances for over 6 years. Her strong work ethic, attention to detail, and the fact that she is bilingual has helped her achieve success in each job that she has had.
Gloria enjoys going to the movies, hanging out with family and friends, going to theme parks.
---
PETRA SLATER, ADMINISTRATIVE ASSISTANT
Petra joined the Godecke Clark team in August of 2018. She moved to the desert for its never ending sunny days 19 years ago. She comes to Godecke Clark with many years of experience as administrative assistant in banking and healthcare industry. Although these are two completely different fields, they share the importance of providing exceptional customer service.
At Godecke Clark Petra assists clients with payroll processing, monthly bill pay and bookkeeping services.
Petra spends her free time with her daughter, working out at the gym or hiking on local mountains.